Gel Energy Batteries..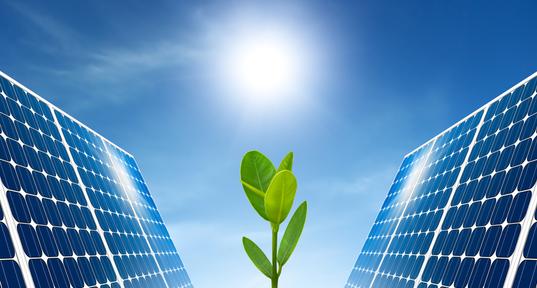 Gel-Cell Battery
Gelled batteries are VRLA batteries which use an electrolyte that has been thickened to the consistency of petroleum jelly by the addition of a silica agent. The agent allows the electrolyte's water to bind with the acid. Once inside, the gel undergoes a chemical reaction, heats up, and liquefies. During the cool-down phase, the gel solidifies and tiny hairline cracks form between the gel and the battery's plates. During the charging, oxygen gas from the positive plate combines with the hydrogen gas on the negative plate inside of the cracks, producing water. The gelled electrolyte will then absorb the water, which keeps the closed system hydrated.
Unlike a flooded wet-cell lead-acid battery, these batteries do not need to be kept upright.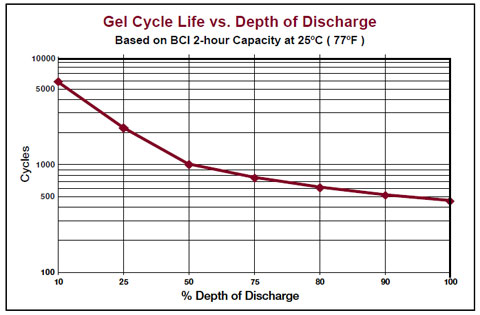 Gel batteries reduce the electrolyte evaporation, spillage (and subsequent corrosion problems) common to the wet-cell battery.

AGM and gel batteries require a well-regulated charging system. Gel batteries are extremely sensitive to charge voltages above 14.1-volts DC at 68 degrees. If you don't have a voltage regulated, three-stage battery charger with temperature compensation or an alternator with a three-step regulator, then you should expect to get about half of the battery's rated life cycle.
The upside of gelled electrolyte batteries is that they recharge much faster than flooded-cell batteries, provided that a regulated charge voltage is temperature compensated and is at least 13.8 volts DC, but no more than 14.1 volts DC.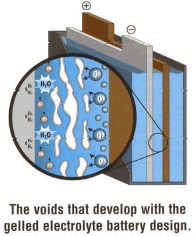 (These voltages are averages; each battery manufacturer has its own recommended voltage levels, which must be strictly adhered to.)
In addition, the gel's self-discharge rate is extremely low. Flooded-cell batteries self-discharge 1 percent per day or 30 percent per month (at 68 degrees), while VRLA batteries self-discharge generally less than 2 percent per month. This can be quite an advantage when laying up your vessel at the end of the season.
Advantages
Applications
VRLA batteries are used in off-grid solar power and wind power installations, recreational marine purposes, telecommunications applications and UPS for hospitals and other purpose.
The Differences between AGM & GEL batteries